10 Unique Wedding Ideas for a Spring Wedding
Spring is the most beautiful time of the year and simply perfect to have a wedding. There's flowers blooming everywhere and it's the perfect time to have a wedding. So, if you're throwing a spring wedding, here are a few wedding ideas for you!
Flower crowns
Spring is all about flowers! Include as much of flowers as possible in your wedding. Throw in a floral touch to your wedding by handing out flower crowns to your guests. Most of them are going to enjoy it and also, it's going to look great in pictures!
Bright Invitations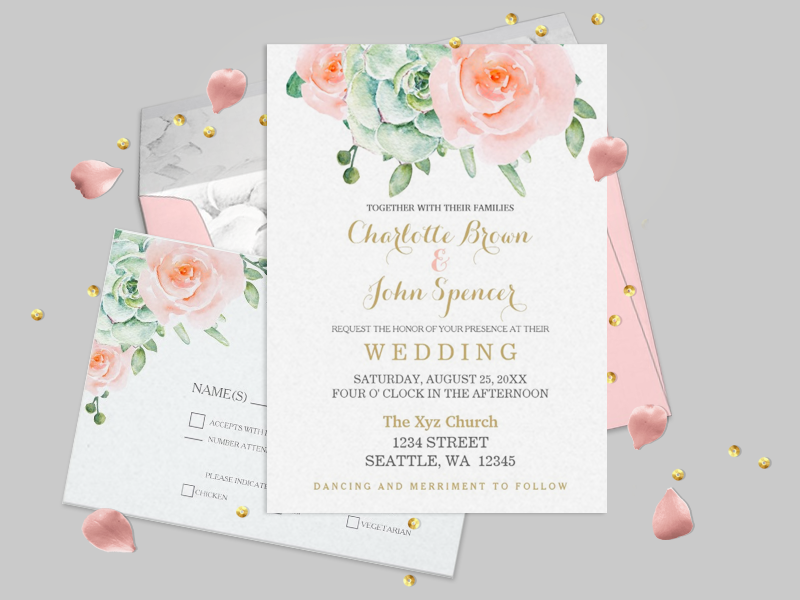 Send out bright colored invitations! It's your wedding and you want to give off the spring vibes! A light, sunny yellow colored one would be a perfect spring color! Combined with a little white, it'd be even better!
Watering Cans
DIY watering cans would serve as a great décor element at your wedding! Just place a few of these tin cans around and decorate them with flowers. In case you don't like the color of the tin, you could also have them painted.
Butterfly bouquet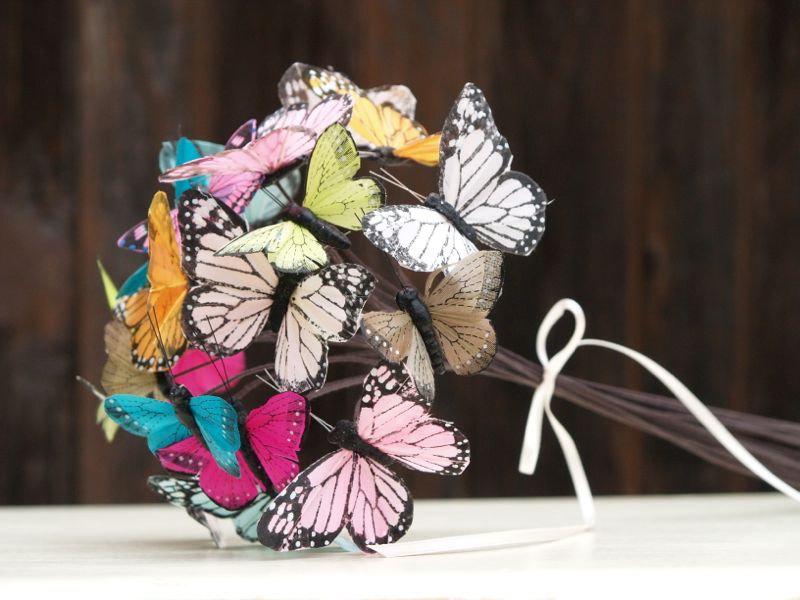 Well, every bride having a spring wedding ought to have this. A bunch of long-stemmed butterflies, placed around the ceremony would only add beauty to the occasion. You could pick various patterns of butterflies and have them crafted as you like!
Eggs
Did the idea of having eggs as your centerpiece ever occur to you? You can get glass jars which have a separate space inside to hold flowers. Now, you can start filling the area around it with a bunch of painted eggs. Place the flowers in the space given and you're done! This will make a stunning wedding center piece.
Daisies
Want a rustic centerpiece? Go for daisies and mason jars. Fill the jars with daisies and a couple of them on each table. In case you don't want to use mason jars, you could also make use of your soup cans or any other tin cans!
The Wedding Dress
The wedding dress is the most important element to focus on. Go for the one with feathers and laces. Nothing like those two to add more beauty to the occasion. Imagine twirling in it! Could a dress be any happier than it?
Flowers everywhere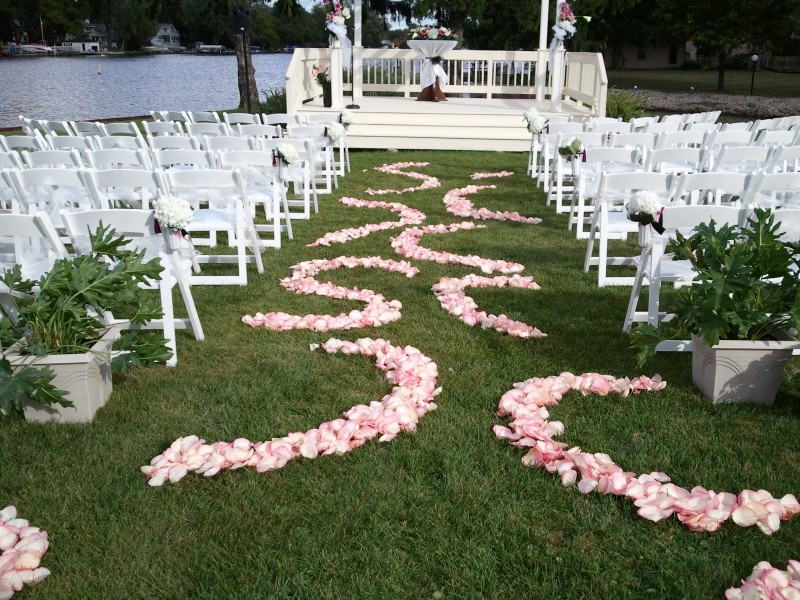 Place flowers at all the unexpected places and let your guests find beauty in the smallest of things. For example, you could place flowers on the napkins used for forks. You could also decorate the aisle with petals.
The Wedding Cake
Don't go for rich flavors when you're having a spring wedding. Embrace the lighter pastel shades and pick one that looks lighter and gives off the spring vibes. Cakes decorated with sweet florals are the best choice for a spring wedding.
The Wedding Destination
Having your wedding at a local farm would give it the ultimate spring touch. You can see the leaves budding and green pastures all around. Then there are so many cute animals! Everything about is simply magical. It would serve as a great backdrop.