5 Effective Home Remedies to Rid Yourself of Puffy Eyes
We've all woken up and screamed to puffy eyes in the mirror. They are the nightmare of every adult. They not only steal the beauty from one's face but also leave us looking much older than we are. Although lack of sleep is the most common reason for puffy eyes, it can also occur due to various other reasons like stress, dehydration, excess consumption of salt and also because of inheritance. Puffy eyes are the result of accumulation of excess fluids in the skin tissue around your eyes. In case your puffy eyes are accompanied with pink eye and a burning sensation, it might be a medical condition and you will have to visit a doctor immediately. However, if it's a cosmetic problem, here are a few home remedies which you can try.
Cucumber
Cucumbers greatly help in reducing the sagging of skin and also in increasing skin elasticity. It has cooling properties which will help relieve the irritation that might sometimes occur. It contains caffeic and ascorbic acids in it which help prevent water retention under your eyes, thereby eliminating puffy eyes. Just cut out two slices of cucumber, close your eyes and place them on it. Leave it for around 20 minutes. Do this every day in the morning and evening.
Aloe Vera
Aloe Vera contains antioxidants which are great in reducing the puffiness around your eyes. The vitamin E in it is very effective in fighting off wrinkles. It also contains many amino acids which help relieve the irritated skin. Moreover, it acts as an excellent moisturizer. It flushes out the fluids that are accumulated around your eyes and gets rid of puffy eyes. Close your eyes and apply Aloe Vera gel all around it. Let it be until it dries off completely. Rinse your eyes with water later. Do this every day for good results.
Egg White
Egg white is again very efficient in tightening the skin under your eyes and is excellent in eliminating puffy eyes by bringing the inflammation caused. It contains vitamin B which promotes good blood circulation. The proteins in it help keep the skin nourished. Extract egg white and whip it in a bowl. Use this to apply under your eyes. Let it dry completely and then apply another coat and let that dry too. Wash it off with water. Do this every day.
Potato
Potato is also excellent in reducing water retention under your eyes. It contains antioxidants and nutrients which improve skin health. The starch present in it is great in reducing inflammation. Moreover, it has skin tightening properties. Cut out slices off potato, close your eyes and place it on them. Leave this on for a couple of minutes, however long you want to. Take them out and rinse your eyes with water. Do this around two or three times a day.
Milk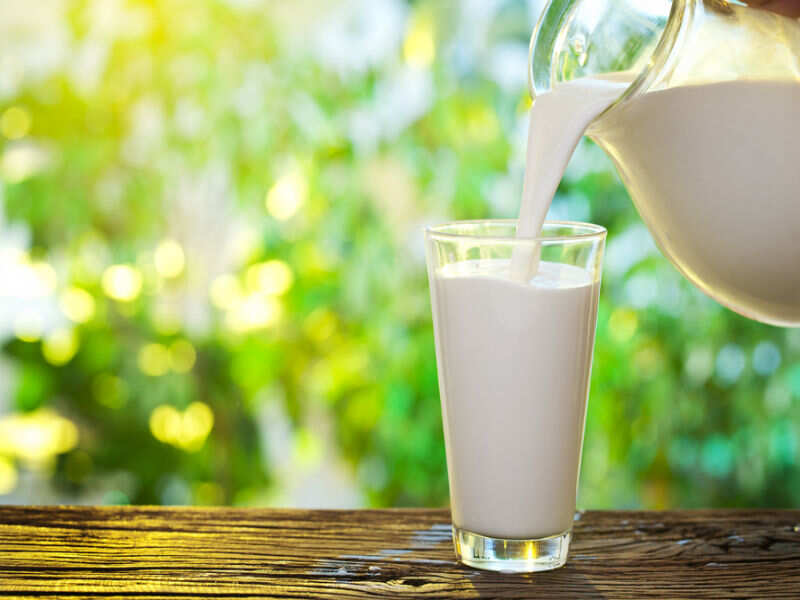 If you're wondering how milk helps reduce puffy eyes, it does so by relieving stress with its cooling properties. It contains many vitamins and lauric acid which help in dealing with swollen eyes. Again, milk is effective in reducing water retention under the eyes. All you need to do is dip a cotton ball into milk and use it to apply milk all around your eyes and over it. Leave it on until it dries off. Wash it with water. Repeat twice or thrice a day.